Coronavirus update 4th April 2021
In line with current Covid 19 guidance, classes will be restarting in May 2021. Social distancing and face coverings will be required. For more information on availability please click on the Class Timetable tab.
​
For ongoing courses click on the Class Details tab to view revised class dates.
​
To reserve a place on any of the 2021 classes click on the Book or Contact tab.
​
​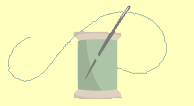 10 Year Anniversary Virtual Exhibition - Quilt as you Go and Alaska Block of the Months!




Click on a Hexie to view the photo in full



Barbara Berg Alaska

Julie Powell - Quilt As You GO

SA Sept 202

QAYGO Blue Sept 202

QAYGO M Thorpe

Alaska Jen Smith

Fiona QAYGO 2019

QAYGO Blue July 2019

QAYGO Purple July 2019

QAYGO Turq July 2019

Margaret B Alaska 3

QAYGO July 2019 1

QAYGO July 2019 2

QAYGO KF July 2019

Alaska M Thorpe

QAYGO July 2019 3

QAYGO Aqua July 2019

Fire and Ice 2

QAYGO Mar19

Claire 1

Barbara 2 2017

QAYGO Maroon July 2019

QAYGO Mar 19 2

Claire 2

marion 2017

Margaret B Alaska Top

Christine 2 2017

QAYGO Jan 2018

Christine 1 2017

Barbara 1 2017

Alaska Sample

Hazel Alaska

Elisabeth Shaw Alaska

Barbara - back 2017

Fiona Nov 2017 1

Elizabeth Shaw - Alaska

QAYGO Marion Walker

QAYGO Chris Roycroft

Jennys Alaska

QAYGO M W

Sampler Feb

Stained glass QAYGO

Mauve QAYGO quilt

QAYGO finished 2

QAYGO finished YGB

QAYGO small

QAYGO finished 3

QAYGO finished Brown

QAYGO finished Lime

QAYGO blocks Brown

QAYGO blocks Purple 3

QAYGO blocks Purple 2

QAYGO finished 1

QAYGO In progress

QAYGO Studio

QAYGO Jane

QAYGO Bright 2

QAYGO Back

Grady Quilt

20150430_153627

20150108_122308_edited

20150108_122209

QAYGO blocks 2

QAYGO Blocks