Coronavirus update 4th April 2021
In line with current Covid 19 guidance, classes will be restarting in May 2021. Social distancing and face coverings will be required. For more information on availability please click on the Class Timetable tab.
​
For ongoing courses click on the Class Details tab to view revised class dates.
​
To reserve a place on any of the 2021 classes click on the Book or Contact tab.
​
​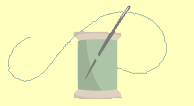 Click on the button below to see what others have made on the course
Happiness BOM
One Day a month for 4 months
£15 Joining fee and £52 per month
​
215/2021
Starting Thursday 10th June 2021 9.30am to 3.30pm
Course Dates: 10/06/21, 08/07/21, 12/08/21, 02/09/21
This course is for anyone wanting to complete one of the Jacqueline De Jonge or Judy Niemeyer Foundation Pieced quilt kits.
​
We recommend for those that have not made one before that a good starting point is Jacqueline's Happiness or Black Magic kits.
​
Students must purchase there own kit prior to starting the course.
​
Denise Geach is taking the lead on this course, but of course I will be around to see the progress being made each month.
​
Please see FAQ for commonly asked questions such as "what do I need to bring to class?"