Coronavirus update 3rd July 2021
In line with current Covid 19 guidance, classes have now started. Social distancing and face coverings are still a encouraged.
​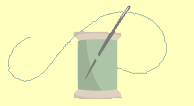 For more information on availability please click on Class Timetable tab.
​
For ongoing courses click on
Class Details tab for class dates.
​
To reserve a place on any of the 2021 classes click on Book or Contact tab.
Happiness BOM
One Day a month for 4 months
£15 Joining fee and £52 per month
​
215/2021
Starting Thursday 10th June 2021 9.30am to 3.30pm
Course Dates: 10/06/21, 08/07/21, 12/08/21, 02/09/21
This course is for anyone wanting to complete one of the Jacqueline De Jonge or Judy Niemeyer Foundation Pieced quilt kits.
​
We recommend for those that have not made one before that a good starting point is Jacqueline's Happiness or Black Magic kits.
​
Students must purchase there own kit prior to starting the course.
​
Denise Geach is taking the lead on this course, but of course I will be around to see the progress being made each month.
​
Click on the button below to see what others have made on the course
Please see FAQ for commonly asked questions such as "what do I need to bring to class?"