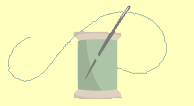 For more information on availability please click on Class Timetable tab.
​
For ongoing courses click on
Class Details tab for class dates.
​
To reserve a place on any of the 2022
classes click on Book or Contact tab.
Hexie Sew Along Gallery
click on an image to see in full.
Lots of Hexies

Sample Hexies_edited

Sample Hexies

Hexies and book