Coronavirus update 4th April 2021
In line with current Covid 19 guidance, classes will be restarting in May 2021. Social distancing and face coverings will be required. For more information on availability please click on the Class Timetable tab.
​
For ongoing courses click on the Class Details tab to view revised class dates.
​
To reserve a place on any of the 2021 classes click on the Book or Contact tab.
​
​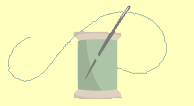 Click on the button below to see what others have made on the course
Introduction to Crochet Course
One Half Day for 4 months
Joining Fee £15 plus £32 per month for 4 months
​
Ref 234/2021
Starting Friday14th May 2021 1.00pm to 3.30pm
Due to the Coronavirus Pandemic the following class dates replace any previously advertised
Course dates for 2021: 14/05/21, 11/06/21, 16/07/21, 06/08/21
​
This is a traditional pastime that is seeing a resurgence in popularity. You need very little equipment and if you choose to use budget yarns the outlay can be quite small. When you join this course you will be provided with a kit to ensure you have all the equipment you need to get you started.
Over the course you will learn the fundamental basics of crochet including:
· How to make chain, double, treble and slip stitches
· How to make a Traditional Granny Square
· How to change yarn colours
· How to join squares together
· How to read a pattern
Once you have mastered the granny square, you will be able to make blankets, shawls, scarves, tablecloths and even waistcoats!
This course is suitable for complete beginners.
​
Please see FAQ for commonly asked questions such as "what do I need to bring to class?"