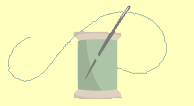 For more information on availability please click on Class Timetable tab.
​
For ongoing courses click on
Class Details tab for class dates.
​
To reserve a place on any of the 2022
classes click on Book or Contact tab.
Power of Four BOM Gallery
click on an image to see in full.
Power of Four Oct19

Power of Four Purple Oct 2019

Power of four July 2019 2

Power of four July 2019 Neutral

Power of Four Aug 2019 Purple 2

Example 1

Four blocks

POF Block 1 Ethnic

POF Block 1 Purple

POF Block 1 Romany

POF Block 1 WM

POF Quilt 2

Power of Four Aug 2019 Denise Geach

Power of Four Aug 2019 MT

Power of Four Aug Lila 2019

Power of four July 2019

Power of Four block1

Power of Four July 2019 Denise Geach (2)

Power of Four July 2019 Denise Geach (1)

Power of Four Centre

Power of Four Block 2

Whole Quilt 1

Quilt Back