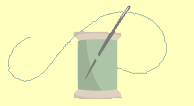 For more information on availability please click on Class Timetable tab.
​
For ongoing courses click on
Class Details tab for class dates.
​
To reserve a place on any of the 2022
classes click on Book or Contact tab.
Please see FAQ for commonly asked questions such as "what do I need to bring to class?"
Quilting Bee
One day a month for 12 months
£60 joining fee and then £55 per month
Includes patterns and 3m of background fabric
​
Ref 297/2023
Starting Monday 9th January 2023 from 9.30am to 3.30pm
Course Dates: 09/01/23, 13/02/23, 13/03/23, 24/04/23, 15/05/23, 12/06/23,
10/07/23, 14/08/23, 11/09/23, 02/10/23, 13/11/23, 11/12/23
The ultimate social gathering challenge. This course enables you to use your stash to make a unique quilt with little outlay.
​
You will receive a block pattern at the start of each class and will make six of them to bring back to the next class to swap with your class mates. Each student will have a different block to make each time.
​
With ingenuity and mindful sewing you can do your bit towards sustainability - and solve the mystery!
​
This course is a full day a month for 12 months and includes all patterns needed to complete the quilt, which will be made up of 56 blocks. You can chose to add sashing and borders if you desire.
​
Experience Level - Intermediate/Experienced. Students should have a good working knowledge of piecing, foundation piecing and applique techniques