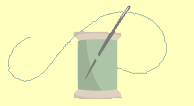 For more information on availability please click on Class Timetable tab.
​
For ongoing courses click on
Class Details tab for class dates.
​
To reserve a place on any of the 2022
classes click on Book or Contact tab.
Please see FAQ for commonly asked questions such as "what do I need to bring to class?"
Aubergine Quilt Block of the Month
Tutor - Denise Geach
One day a month for 9 months
Joining Fee £240 then £52 per month
​
Ref 284/2022 - fully booked
Starting Thursday 19th May 2022 from 9.30am to 3.30pm
Course Dates: 19/05/22, 23/06/22, 21/07/22, 18/08/22,

15/09/22,
20/10/22, 17/11/22, 15/12/22, 19/01/23
​
​
This 9-month course comes with a fabric kit featuring Wilmington Prints 'Purple Majesty' fabric by Kaye England and full colour pattern sheets. The colours are fresh and vibrant just perfect for an early summer course.
The centre of this queen-sized quilt features a cleverly constructed square-set, nine block layout that fools the eye into seeing five of the blocks as set on-point, creating a dynamic visual effect.
Just add wadding and backing fabric and you're all set!
​
Experience Level - Intermediate - This course is suitable for anyone who has completed at least one block of the month programme and/or made a full-size quilt.