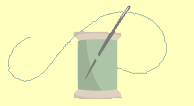 For more information on availability please click on Class Timetable tab.
​
For ongoing courses click on
Class Details tab for class dates.
​
To reserve a place on any of the 2022
classes click on Book or Contact tab.
Baltimore Album Quilts BOM
by Pearl P Pereira of P3 Designs
One day a month for 12 months
Joining Fee £85 then £52 per month
Joining Fee includes full pattern set
​
Ref 293/2022
Started Thursday 1st September 2022 from 9.30am to 3.30pm
Course Dates: 01/09/22, 06/10/22, 03/11/22, 01/12/22, 02/02/23, 02/03/23
06/04/23, 04/05/23, 01/06/23, 06/07/23, 03/08/23, 07/09/23
​
Finished size 70" x 70"
​
Baltimore Album Quilts are a distinctive style of applique quilts based on quilts first made in the Baltimore, Maryland area of the. The height of interest in this highly stylized quilt was about 1840-1860.
This is a great pattern for indulging in beautiful vibrant fabrics for a fresh modern look while bonded applique combined with invisible machine applique will help to give a rich depth and texture to the finished quilt.
These stunning quilts will grace any bed with style – Baltimore Spring is currently available
Note: I recommend you have attended my one day intro to applique class or have similar experience
​
Experience Level - Experienced - This course is suitable for anyone who has attended a variety of classes and courses and is able to work on their own when appropriate
Please see FAQ for commonly asked questions such as "what do I need to bring to class?"