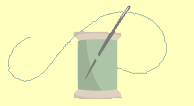 For more information on availability please click on Class Timetable tab.
​
For ongoing courses click on
Class Details tab for class dates.
​
To reserve a place on any of the 2022
classes click on Book or Contact tab.
Catch-up / Finishing Day
Sessions are informal and cost £27.50 for half a day or £47.50 for a full day.
Ref 999-2021 - Available dates as follows
​
Thursday 10th and 17th March 2022
Have you missed a class and need to catch up?

Do you need a boost to get your project back on track?

Do you need space to baste your quilt?
These are just a few reasons for making use of a Start to Finish Catch-up/ Finishing session, which are for quilters of all levels.
​
You will be working alongside a regular class so there will be plenty of company to keep you going as well as getting hands on help and advice from me.
​
Availability changes frequently so please contact me to arrange a convenient date for you if there isn't one currently listed.
​
Click on the button below to see what others have made on the course