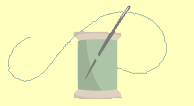 For more information on availability please click on Class Timetable tab.
​
For ongoing courses click on
Class Details tab for class dates.
​
To reserve a place on any of the 2022
classes click on Book or Contact tab.
Celtic Knot Bias Work
click on an image to see in full.
Knot As You Go by Angela Madden 06

Knot As You Go by Angela Madden 07

Knot As You Go by Angela Madden 02

Knot as you go 2 03

Knot as you go 2 01

Knot as you go 2 04

Knot As You Go by Angela Madden 05

Knot as you go 2 02

Celtic Mar 19 7

Celtic Mar 19 6

Celtic Bias Work 6

Celtic Bias work

Celtic Bias Work 9

Celtic Bias Work 8

Celtic Bias Work 7

celtic bias work (4)

celtic bias work (2)

Mar 19 1

celtic bias work (3)

celtic bias work (1)

Mar 19 2

CELTIC+BIAS+BINDING+APPLIQUE