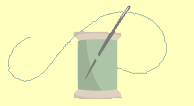 For more information on availability please click on Class Timetable tab.
​
For ongoing courses click on
Class Details tab for class dates.
​
To reserve a place on any of the 2022
classes click on Book or Contact tab.
Click on the button below to see what others have made on the course
Square Days Crochet Course
One day a month for 12 months - £45 joining fee followed by £45 per month for 12 months
Cost Includes Goody Bag and Reference Book
No dates currently available
This class runs over one day a month for 12 months. It is for people who are familiar with the techniques taught on the Introduction class and want to progress from the basic granny square.
On this course you will crochet a number of granny square variations (more than 200 available to choose from) and compile them to make a Patchwork Blanket, Shawl or Tablecloth of your choosing. The choice of yarn and size of the finished article is left to you so that you can work in a way that is comfortable.
On this course you will learn improver level techniques including:
· How to form a range of decorative stitches including Popcorn, Puffball and Clusters
· Make squares in the round and back and forth
· Make multiple colour changes
· Reading patterns
· How to make different edgings to finish your project in style
· How to make a magic ring!
The cost of the course includes a reference book to help you continue with your project between classes
Please see FAQ for commonly asked questions such as "what do I need to bring to class?"