Coronavirus update 3rd July 2021
In line with current Covid 19 guidance, classes have now started. Social distancing and face coverings are still a encouraged.
​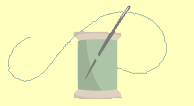 For more information on availability please click on Class Timetable tab.
​
For ongoing courses click on
Class Details tab for class dates.
​
To reserve a place on any of the 2021 classes click on Book or Contact tab.
Cushions Galore
Full day a month for 6 months
£20 joining fee and then £52 per month. ​
​
​Ref 263/2022
Starting Thursday 3rd February 2022
9.30am to 3.30pm
Course Dates: 03.02.22, 03.03.22, 07.04.22, 05.05.22, 02.06.22, 07.07.22
Please see FAQ for commonly asked questions such as "what do I need to bring to class?"
2020 is a year we are unlikely to forget for a very long time. We can safely say that we were there when history was being made.
As well as remembering the dark times of the Covid Pandemic and the spectre of a no-deal Brexit it's good to focus on the good things to emerge.
A greater awareness of the importance of personal liberty, friends and family, different ways of working, keeping in touch remotely and the intricacies of buying fabric online will all shape the way forward. Our quilting heritage is rich with quilts that have celebrated major historical events as a way of coming to terms with those events and the steps towards better times.
There's nothing more satisfying than being able to grab a well placed cushion to hug when nothing seems to be going right. So, on this course you will make a variety of cushion covers so that you can ring the changes as we travel through the year.
You can choose to purpose buy fabrics to co-ordinate, use fabric left in your stash or even recycle shirts and blouses. Whichever you choose you will be date stamping your work for future generations to admire and reflect on.
This course is suitable for both Improvers and Experienced quilters