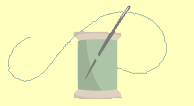 For more information on availability please click on Class Timetable tab.
​
For ongoing courses click on
Class Details tab for class dates.
​
To reserve a place on any of the 2022
classes click on Book or Contact tab.
Photo of the class sample shows just 4 of the 12 blocks that you will be making
Four Patch Chain BOM
Tutor - Joy Edgington
Half a day a month for 10 months
£69.50 joining fee and then £33.50 per month. ​
Set B and D Perfect Patchwork Templates sets from Marti Michell and Full pattern sheets included.
£35 joining fee if you already have the template sets.
​
Ref 298A/2023
Starting Thursday 16th February 2023 from 9.30am to 12.00pm
Course Dates: 16/02/23, 16/03/23, 20/04/23, 18/05/23, 15/06/23
20/07/23, 17/08/23, 21/09/23, 19/10/23, 16/11/23
Making a full size quilt on your own can be a bit intimidating. On this course you will receive clear and easy to understand instruction sheets as you are guided through a different block each month.
The fabric range chosen for this quilt brings a modern freshness to an ageless sampler style quilt.
This course makes best use of unique Marti Michell Perfect Patchwork Templates and your rotary cutter so you can stop worrying about measuring and cutting and simply enjoy the stitching process!
Experience Level - Novice - This course is suitable for anyone who has completed my introduction to P&Q course or has similar knowledge
Please see FAQ for commonly asked questions such as "what do I need to bring to class?"