Coronavirus update 3rd July 2021
In line with current Covid 19 guidance, classes have now started. Social distancing and face coverings are still a encouraged.
​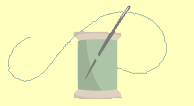 For more information on availability please click on Class Timetable tab.
​
For ongoing courses click on
Class Details tab for class dates.
​
To reserve a place on any of the 2021 classes click on Book or Contact tab.
Free Motion Quilting
click on an image to see in full.
FMQ Design day July 2019 (1)

Scissor Case Mauve

Scissors Case Green

FMQ Pst Stait 2017

FMQ Design day July 2019 (5)

FMQ Design day July 2019 (6)

FMQ Design day July 2019 (3)

FMQ Design day July 2019 (4)

Scissors Case Pink

Yazzy bag2

Book cover July 2

Yazzy bag 3

Book cover July detail

Book cover July 6

Book cover July 3

Alan the Sheep

Book Cover 3

FMQ Design day July 2019 (2)

Butterfly

FM Multi

Book cover July 1

Machine cover 4

Free Motion Multi

Book cover July 4

20150110_141847

Notebooks

Yazzy bag 1

Machine cover 1

20150110_141749

Book Cover 2

Free Motion Yellow

Book cover July 5

FMQ shiny

Book Cover

Book Cover Yellow

Book Cover Red

Purses

Book Cover Green

Machine cover 3

Machine cover 2