Coronavirus update 3rd July 2021
In line with current Covid 19 guidance, classes have now started. Social distancing and face coverings are still a encouraged.
​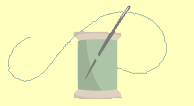 For more information on availability please click on Class Timetable tab.
​
For ongoing courses click on
Class Details tab for class dates.
​
To reserve a place on any of the 2021 classes click on Book or Contact tab.
Click on the button below to see what others have made on the course
Introduction to Patchwork and Quilting
One Day a Month for 5 Months - £230
or £35 joining fee followed by 5 monthly payments of £40
Ref 237/2021
Starting Monday 14th June 2021 9.30am to 3.30pm
Course Dates: 14/06/21, 12/07/21, 09/08/21, 13/09/21, 11/10/21
​
One Day a Month for 6 Months
£15 Joining fee followed by 6 monthly payments of £45
Ref 270/2022
Starting Friday 11th February 2022 9.30am to 3.30pm
Course Dates: 11.02.22, 11.03.22, 08.04.22, 13.05.22, 17.06.22, 08.07.22
​
Learn the basics skills required for successful patchwork and quilting on this 8 week course. A range of techniques will be covered including rotary cutting, using templates getting the best from your sewing machine, making colour choices, hand and machine piecing, applique, hand and machine quilting as well as basic construction methods. You will also have the opportunity to have a shop tour so that you can get best value for money when considering the vast array of fabrics, kits and notions that are available to you. Throughout the 8 weeks you will make a number of small items to demonstrate your new skills such as a pincushion, needle case, rotary case, sewing bag, iron caddy and cushion cover.
​
This course is suitable for complete beginners.
​
Please see FAQ for commonly asked questions such as "what do I need to bring to class?"