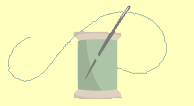 For more information on availability please click on Class Timetable tab.
​
For ongoing courses click on
Class Details tab for class dates.
​
To reserve a place on any of the 2022
classes click on Book or Contact tab.
Click on the button below to see what others have made on the course
Please see FAQ for commonly asked questions such as
"what do I need to bring to class?"
Log Cabin Quilt
Two Full day classes - £89.50
​
No current date available.
​
You must be able to attend on both of these dates to book this course
Log cabin quilts are always popular with quilters of all abilities. They are simple to piece together in any size and once completed have an enduring charm.
Once you have mastered the technique the possibilities for future projects are endless as you can turn your blocks into quilts, table runners, bags, cushions and many other creative projects. You can also experiment with a number of variations on both block settings and the basic log cabin block construction.