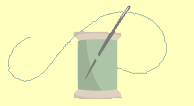 For more information on availability please click on Class Timetable tab.
​
For ongoing courses click on
Class Details tab for class dates.
​
To reserve a place on any of the 2022
classes click on Book or Contact tab.
New York Beauties BOM
One Day a Month for 12 months
Joining Fee £56.50 followed by £55 per month, includes the Dazzling New York Beauty Sampler book and a pack of Foundation Papers
​
Ref 314/2023
Starting Thursday 16th February 2023 9.30am to 3.30pm
Course dates 16.02.23, 16.03.23, 20.04.23, 18.05.23, 15.06.23, 20.07.23
17.08.23, 21.09.23, 19.10.23, 16.11.23, 18.01.24, 15.02.24
​
Sew a stunning New York Beauty quilt from 54 gorgeous blocks named for, and inspired by, Australian wildlife.
Using lots of small pieces in a variety of colours means you can dig into your stash or buy just what you need.
Don't be afraid to continue your foundation paper-piece journey by sewing this traditional style quilt – there will be lots of helpful advice to see you through.
​
Experience Level - Intermediate - These classes and courses are suitable for anyone who has completed at least one block of the month programme and/or made a full-size quilt.
Please see FAQ for commonly asked questions such as "what do I need to bring to class?"