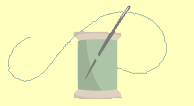 For more information on availability please click on Class Timetable tab.
​
For ongoing courses click on
Class Details tab for class dates.
​
To reserve a place on any of the 2022
classes click on Book or Contact tab.
Pick and Mix
One day a month for 12 months
£30 joining fee and then £55 per month
​
Ref 301/2023
Starting Thursday 12th January 2023 from 9.30am to 3.30pm
Course Dates: 12/01/23, 09/02/23, 09/03/23, 13/04/23, 11/05/23, 08/06/23,
13/07/23, 10/08/23, 14/09/23, 12/10/23, 09/11/23, 14/12/23
This course gives you the freedom to choose exactly the right project for you.
​
Choose from Marti Michell patterns - such as Romance Continues, Jamestown, Four Patch Chain, American Beauty and Hidden Stars - using her Perfect Piecing templates, led by Joy, the only UK accredited tutor for Marti Michell.
or
any foundation pieced quilt such as those by Jac de Jonge, Violet Crafts and Judy Niemeyer, led by Denise Geach - experienced foundation pieced patchwork tutor
​
Experience Level - Mixed - dependent on project chosen
Also now available Indigo Splash and Rainbow Sampler. One of each kit available at a joining fee of £275
Examples of Marti Michell Projects
Please see FAQ for commonly asked questions such as "what do I need to bring to class?"