Coronavirus update 3rd July 2021
In line with current Covid 19 guidance, classes have now started. Social distancing and face coverings are still a encouraged.
​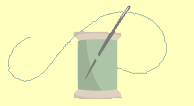 For more information on availability please click on Class Timetable tab.
​
For ongoing courses click on
Class Details tab for class dates.
​
To reserve a place on any of the 2021 classes click on Book or Contact tab.
Click on the button below to see what others have made on the course
Quilt as You Go Sampler BOM
One day a month for 12 months
£45 joining fee and then £52 per month
Includes Quick and Easy Block Tool book
​
Ref 227/2020 - fully booked
Due to the Coronavirus Pandemic the following class dates replace any previously advertised
Started Thursday 10th September 2020 from 9.30am to 3.30pm
Course Dates: 13/05/21, 10/06/21, 08/07/21, 12/08/21, 02/09/21, 14/10/21,
11/11/21, 09/12/21, 13/01/22, 10/02/22
​
Ref 280/2022
Starting Friday 12th August 2022 from 9.30am to 3.30pm
Course Dates: 12.08.22, 09.09.22, 14.10.22, 11.11.22, 09.12.22, further dates tbc
​
Making a sampler quilt gives you the opportunity to try out a number of techniques and experiment with different fabric combinations.
Quilting each block as you make it means you don't have to worry about quilting a large quilt on a small machine!!
​
This course is a full day a month for 12 months and includes a copy of the Quick and Easy Block Tool book.
Please see FAQ for commonly asked questions such as "what do I need to bring to class?"