Coronavirus update 3rd July 2021
In line with current Covid 19 guidance, classes have now started. Social distancing and face coverings are still a requirement.
​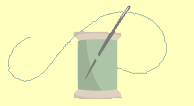 For more information on availability please click on Class Timetable tab.
​
For ongoing courses click on
Class Details tab for class dates.
​
To reserve a place on any of the 2021 classes click on Book or Contact tab.
See what others have been making in this and other similar classes below
Romance Continues BOM
One day a month for 12 months
£27.50 joining fee and then £52 per month. ​
Set B and D Perfect Patchwork Templates sets from Marti Michell required. Full pattern sheets included.
​
Ref 199/2019 Started Monday 16th September 2019 9.30am to 3.30pm
Due to the Coronavirus Pandemic the following class dates replace any previously advertised
Course Dates: 16/09/19, 21/10/19, 18/11/19, 09/12/19, 20/01/20, 17/02/20,
Morning Half days 9.30 - 12.00 at £29.50/m for 17/08/20, 14/09/20, 12/10/20
​
Made with the unique Marti Michell Perfect Patchwork Templates sets B and D, this quilt culminates in a beautiful bed size sampler quilt. Choosing your own colour palette and setting the blocks on point will make this quilt into a timeless classic.​
​
You may already be familiar with Marti Michell templates, but if you've never used them before then this is an ideal project for you to begin with to increase your skill level. You will benefit especially from learning how they assist with accurate cutting and piecing techniques.
​
Suitable for both Improvers and Experienced quilters.
​
Finished quilts approximate size 74" x 86" or 90" x 102" dependent on how many borders you choose to add.
Please see FAQ for commonly asked questions such as "what do I need to bring to class?"