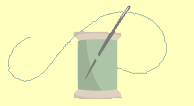 For more information on availability please click on Class Timetable tab.
​
For ongoing courses click on
Class Details tab for class dates.
​
To reserve a place on any of the 2022
classes click on Book or Contact tab.
Saturday Beginners Monthly Class
One day a month for 12 months
Cost £25 joining fee and £45 per month.
​
No dates currently available.
​
By request I have specifically put this course together for those of you who have to work or have other commitments and can only attend class on a Saturday.
It includes everything from the Introduction to Patchwork and Quilting, Shoofly Quilt and the Colour and Scale courses.
A range of techniques will be covered including rotary cutting, using templates getting the best from your sewing machine, making colour choices, hand and machine piecing, applique, hand and machine quilting as well as basic construction methods. Throughout the 12 months you will make a number of small items to demonstrate your new skills including a pincushion, needle case, sewing bag and a quilt to a size of your choice.
This course is suitable for complete beginners.
Please see FAQ for commonly asked questions such as "what do I need to bring to class?"