Coronavirus update 3rd July 2021
In line with current Covid 19 guidance, classes have now started. Social distancing and face coverings are still a encouraged.
​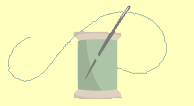 For more information on availability please click on Class Timetable tab.
​
For ongoing courses click on
Class Details tab for class dates.
​
To reserve a place on any of the 2021 classes click on Book or Contact tab.
Shoofly Quilt Course
​
One day a week for 5 weeks - Cost £225
Payment terms available, please call to discuss
​
No current dates available
​
​
This course will take you through all the stages you need to complete your quilt. You will consolidate cutting techniques, block piecing, sashing, borders, layering, quilting, binding and finally adding a quilt label.
You can choose which size quilt you wish to make but the most popular is a Lap Quilt measuring approximately 40" by 40" as this smaller quilt version is ideal for people looking to make their first quilt.
This course is suitable for individuals who have completed the Introduction to Patchwork and Quilting course or who have similar knowledge.
​
Please see FAQ for commonly asked questions such as "what do I need to bring to class?"
Click on the button below to see what others have made on the course