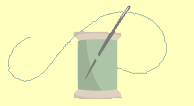 For more information on availability please click on Class Timetable tab.
​
For ongoing courses click on
Class Details tab for class dates.
​
To reserve a place on any of the 2022
classes click on Book or Contact tab.
Sixty Degrees with Marti BOM
Half day a month for 9 months
​
£72.50 joining fee and then £33.50 per month. Cost includes Marti Michell Perfect Patchwork Encyclopedia Volume Six, Template set H and the 6" 60 degree Triangle ruler.
​
Ref 307/2023
Starting 17th February 2023 from 9.30am to 12.00pm
Course dates: 17.02.23, 17.03.23, 21.04.23, 19.05.23, 16.06.23,
21.07.23, 18.08.23, 15.09.23, 20.10.23
​
This course explores a range of ways you can use 60 degree triangles, hexagons, half hexagons, kite shapes and more to make stunning patterns. These designs often look far more complicated than they are and by following Marti's tips you will be able to exceed your expectations. Throughout the course you will have the opportunity to make a number of items, choosing from Table centre or runner, Posh dining mats, Bags, Cushions, Quilts, Wall Hangings and more. So whether you're making for yourself, or as a gift for someone special, there will be something to suit the purpose.
​
Please see FAQ for commonly asked questions such as "what do I need to bring to class?"
Click on the button below to see what others have made on the course