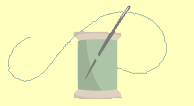 For more information on availability please click on Class Timetable tab.
​
For ongoing courses click on
Class Details tab for class dates.
​
To reserve a place on any of the 2022
classes click on Book or Contact tab.
Please see FAQ for commonly asked questions such as "what do I need to bring to class?"
Stress Free Curves BOM
One Day a month for 12 months
Joining fee £30 followed by £55 per month for 12 months
​
A - Ref 312/2023
Starting Friday 17th February 2023 from 9.30am to 3.30pm
Course Dates: 17.02.23, 17.03.23, 21.04.23, 19.05.23, 16.06.23, 21.07.23
18.08.23, 15.09.23, 20.10.23, 17.11.23, 19/01/24, 16/02/24
​
B - Ref 313/2023
Starting Thursday 23rd February 2023 from 9.30am to 3.30pm
Course Dates: 23.02.23, 30.03.23, 27.04.23, 25.05.23, 22.06.23, 27.07.23
31.08.23, 26.10.23, 23.11.23, 25/01/24, 22/02/24, 14/03/24
Sewing curved pieces is fun and stress free when you use the innovative Sew Kind of Wonderful curve rulers for cutting gentle curves and squaring up your blocks. With three different ones to choose from you'll be stuck for choice.
Whether you want to make small projects, a sampler quilt, or a large nativity scene quilt you'll be able to achieve wonderful results on this course.
​
Experience Level - Intermediate - These classes and courses are suitable for anyone who has completed at least one block of the month programme and/or made a full-size quilt.