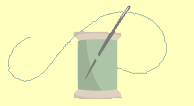 For more information on availability please click on Class Timetable tab.
​
For ongoing courses click on
Class Details tab for class dates.
​
To reserve a place on any of the 2022
classes click on Book or Contact tab.
Super Saturday
Saturday class spaces are always at a premium so these occasional days are designed to cover a range of topics.
NEW - Super Saturdays – Full day Class - £47.50
No dates currently available
Book on one of these dates and then choose between the following day classes:
· Christmas Table Mats
· Christmas Stocking
· Christmas Apron
· Triangle Square bag
· Folded Hexagon Bag
Book both dates and choose two classes – it's as simple as that!