Coronavirus update 3rd July 2021
In line with current Covid 19 guidance, classes have now started. Social distancing and face coverings are still a encouraged.
​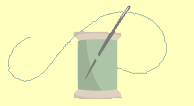 For more information on availability please click on Class Timetable tab.
​
For ongoing courses click on
Class Details tab for class dates.
​
To reserve a place on any of the 2021 classes click on Book or Contact tab.
Techniques Time - BOM
One day a month for 10 months
Full Day Class - £35 joining fee then £52 a month.
​
Ref 221/2021
Started Friday 28th May 2021 from 9.30am to 3.30pm
Due to the Coronavirus Pandemic the following class dates replace any previously advertised
Course Dates: 2

8/05/21, 25/06/21, 2

3/07/21, 20/08/21, 24/09/21,
22/10/21, 26/11/21, 28/01/22, 25/02/22
​
This is a 10 month course that will take you on a journey through a number of different patchwork and quilting techniques and the cost includes a goodie bag containing some course essentials.
​
Also included is a Master Class by Claire Muir on Free Motion embroidery
Rather than making a big quilt you will make some smaller items that incorporate techniques such as Seminole Piecing, Shadow Applique, Faux Chenille, Foundation Piecing, Broderie Perse and more!
You will make a Mat Cutter and Ruler Tote as well as a choice of Decorative cushion, mini wall hanging, Fabric Covered Etui box, gift purse, bag, sewing machine cover and of course a Christmas project will be featured at an appropriate point.
Click on the button below to see what others have made on the course
There will also be some time for you to work on your own project. This could simply be finishing off a previous class item, starting something new or maybe just making up a kit that you couldn't resist buying!
Please note that this course is intended for intermediate and experienced Quilters and is therefore NOT suitable for beginners
Please see FAQ for commonly asked questions such as "what do I need to bring to class?"