Coronavirus update 4th April 2021
In line with current Covid 19 guidance, classes will be restarting in May 2021. Social distancing and face coverings will be required. For more information on availability please click on the Class Timetable tab.
​
For ongoing courses click on the Class Details tab to view revised class dates.
​
To reserve a place on any of the 2021 classes click on the Book or Contact tab.
​
​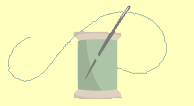 Click on the button below to see what others have made on the course
Please see FAQ for commonly asked questions such as "what do I need to bring to class?"
Alaska Quilt BOM
Half a day a month for 7 or 8 months , dependent on course booked
£47.50 joining fee and £32 per month.
Includes pattern and Marti Michel Kaleido Ruler
​
No current dates available
​
A stunning tonal quilt that has timeless beauty whichever colour you choose as your base. Using just 6 fabrics, and accurate cutting from strips means you can focus on the piecing to produce a masterpiece.
​
Finished quilt size is 71 1/2" x 71 1/2".
​
See below for other suggested colourway ideas.