Coronavirus update 4th April 2021
In line with current Covid 19 guidance, classes will be restarting in May 2021. Social distancing and face coverings will be required. For more information on availability please click on the Class Timetable tab.
​
For ongoing courses click on the Class Details tab to view revised class dates.
​
To reserve a place on any of the 2021 classes click on the Book or Contact tab.
​
​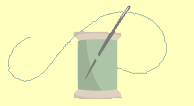 See what others have been making in this and similar classes below
Hidden Stars BOM
​
One day a month for 12 months
£27.50 joining fee and then £52 per month
Set A and C Perfect Patchwork Templates sets from Marti Michell required. Full pattern sheets included.
​
No current dates available
​
Made with the unique Marti Michell Perfect Patchwork Templates sets A and C, this quilt is deceptively clever as it gives the appearance of circles without curved piecing!! It also has a host of hidden stars to emphasise the overall design. Choose your own colour palette to make this a quilt that stands out from the crowd.
​
You may already be familiar with Marti Michell templates, but if you've never used them before then this is an ideal project for you to begin with toincrease your skill level. You will benefit especially from learning how they assist with accurate cutting and piecing techniques.
​
Suitable for both Improvers and Experienced quilters.
​
Finished quilts approximate size 72" x 83" or 82" x 103" dependent on how many borders you choose to add.
​
Please see FAQ for commonly asked questions such as "what do I need to bring to class?"