Coronavirus update 4th April 2021
In line with current Covid 19 guidance, classes will be restarting in May 2021. Social distancing and face coverings will be required. For more information on availability please click on the Class Timetable tab.
​
For ongoing courses click on the Class Details tab to view revised class dates.
​
To reserve a place on any of the 2021 classes click on the Book or Contact tab.
​
​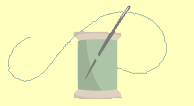 The Road Home BOM
One day a month for 8 months
£245 joining fee and then £52 per month
Includes pattern and all fabrics required for the quilt top
​
Ref 253/2021
Starting Thursday 27th May 2021 from 9.30am to 3.30pm
Course Dates: 27/05/21, 24/06/21, 29/07/21, 26/08/21, 23/09/21, 21/10/21
25/11/21, 27/01/22
This beautiful new quilt is made from a timeless selection of Wilmington blue, white and grey Batik fabrics. The result is a classic quilt made from traditional quilt blocks that you'll be proud to own or gift.
I know choosing fabrics is one of trickiest things we do, so this Block of the Month programme includes the pattern and fabric kit. Just add yourself and a sewing machine and you're on your way!
Please see FAQ for commonly asked questions such as "what do I need to bring to class?"